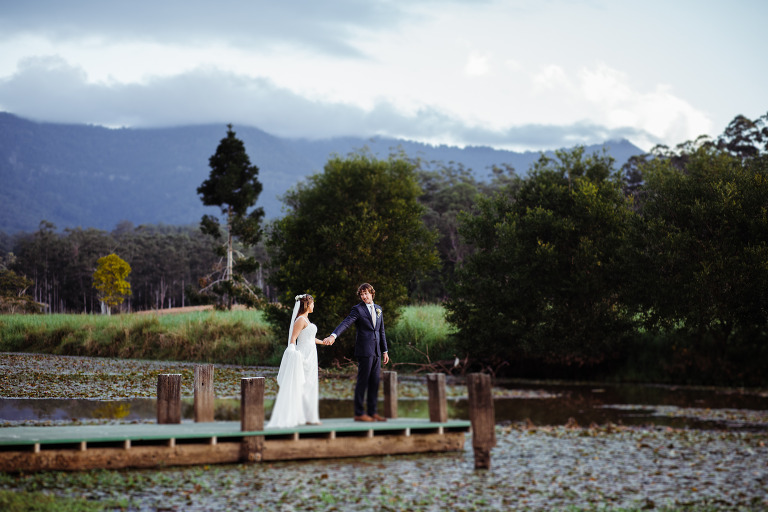 I absolutely adore heading away for the weekend to Byron Bay, and what better reason than to celebrate the coming together of two incredibly welcoming families from far and wide, for the wedding of Kim & Josh.
When I first met these two we got some beers in Fortitude Valley. They started talking about what they had planned – an epic venue by a lake in hinterland Byron, a weekend-long party, live music, and lots of good food. I instantly wanted to get involved. If there was ever a laid back, go-with-the-flow couple, they were it. Aka – my dream clients.
We chatted throughout the planning stages of their day, and caught up again in the valley to do some engagement shoots on a rooftop. Shortly after, the pair moved down to Byron – no doubt making their wedding planning a lot easier!
By the time I met up with them on the morning of their wedding at Midginbil Hill Resort, I could see no idle hands as everyone from both sides of the family were pitching in to set up what was to be one hell of a party. Wait until you see the reception decorations at the end!
This day was probably one of the most inclusive, entertaining, moving and hilarious (thanks to the speeches) weddings I have been to, and it's a true reflection on Kim and Josh's characters. Everyone in the room adored these two (even if the bridesmaids left the groom a bit red-faced during the speeches… haha).
I am so pleased to share these photos of Kimberly & Josh's Byron Bay Wedding!